Double Anti Roll Bar
Say goodbye to Body Roll...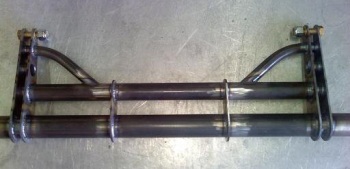 This new design Anti Roll Bar comes partially welded. Cut the tubing to the correct length and weld the a-arms to it and you're ready to kill that body roll problem forever.
Available partially welded with only the arms needing welded to the tube, or unwelded. Correct length AN shoulder bolts included with both models.
Price: Partially Welded $499.00 / Unwelded (parts only) $399.00